Hello, what have you people been up to? I know for a fact that 12th graders are having the same confusion these days. What university and what major will I choose. Well I don't. Is it even normal? Maybe some of you also don't but anyways, as for me, I'm up for thrifting (yeah, like always right). I supposed to go to pasar baru with my friends today. But because of a little bit of this and a little bit of that we decided to postpone the adventure. Heartbreaking. The extinction of my film rolls was a major turn down. I guess I need more cameras too.. *and more money to process them*
Anyways, some of you might have known
Putri Soe
's Supernice giveaway right. I was opening my UberTwitter few days ago on my way to school, then some mentions from her and
Blancteria
showed up. I was like "what is this why are they mentioning me..." and then I red one of the message. What. I. Won. wow.
That was an instant happiness for me and I don't know maybe it's because I have had my eyes on Andy Shorts for quite a while hehehe. + 3 lovely sheets of MAP vouchers (which I chose to use for food. Not for Topshop, New Look, or any other tempting MAP merchants. I just want to share it with mom and sis and bro) I'm overwhelmed with joy alright.
Thankyou God and thankyou so much Putri!!!! Me love you!! :*
Here it is, my new Andy shorts!!!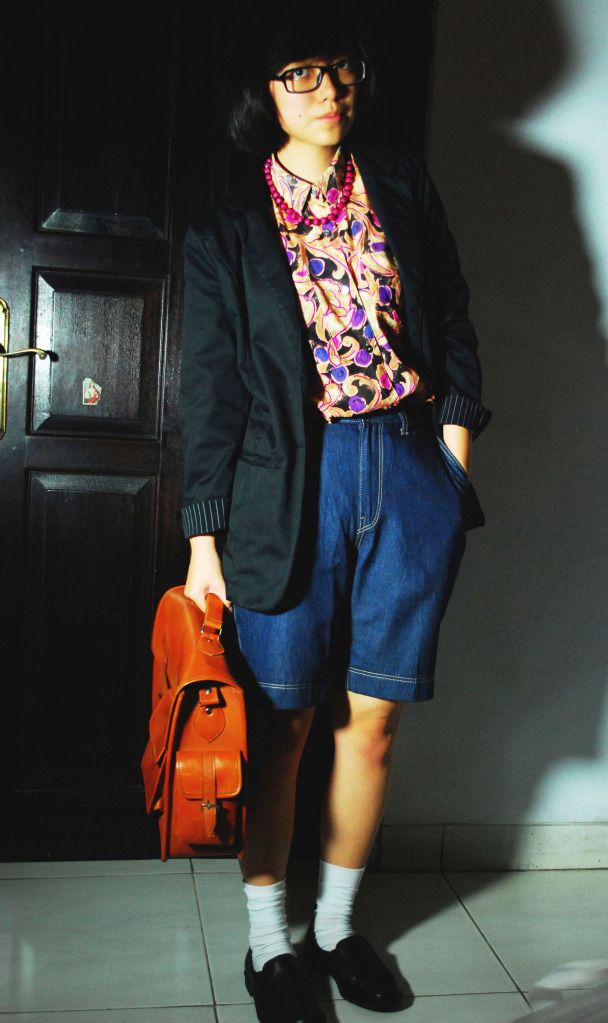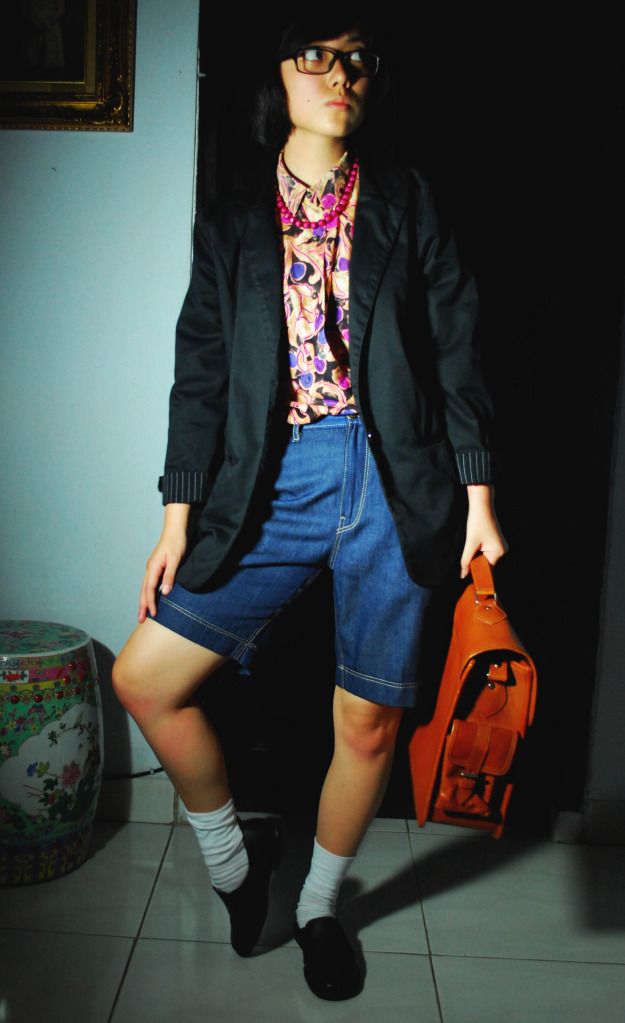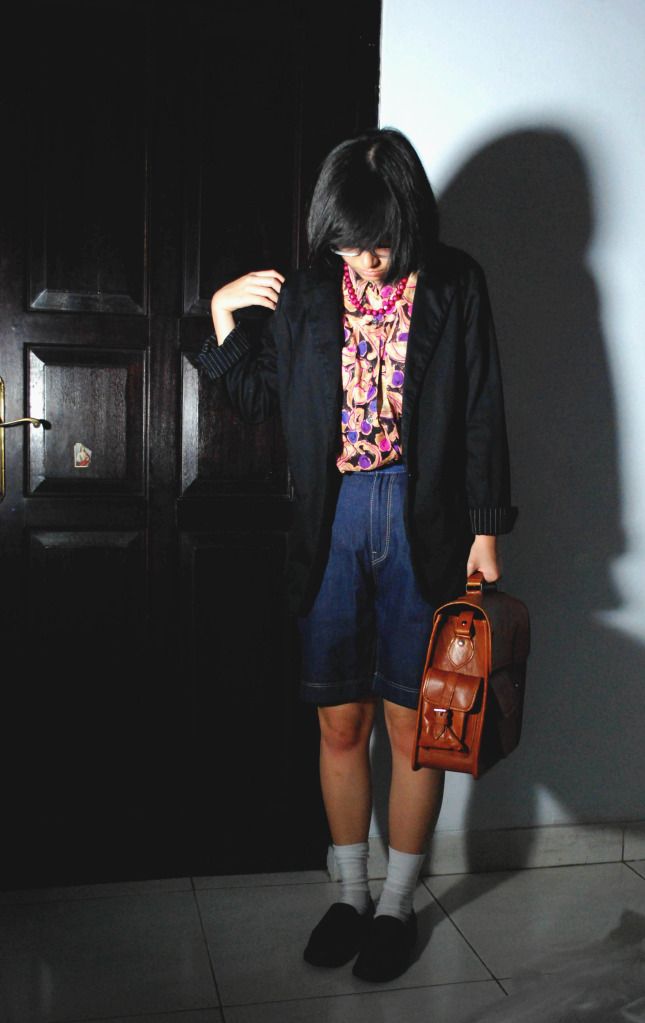 (unbranded blazer, Satchel from Jogja, Mom's vintage shirt and Hush Puppies's shoes)

Yeah I really need another haircut. I guess to maintain the bowl-iness (is that a word?no) needs a regular, scheduled cutting.
Have a nice weekend you all!!