Helloooooow *echoes*, I'm in grade 12 right now and somehow the exams are frightening me. Especially when you decided to take both UAN and A level exams *Oh boy did I just make a big mistake*.
But however, I'm still trying my best not to fail in any of them. Though I know some of my subjects are not used in my university major later on. I just can't wait to pursue fashion studies!! so excited! Being in fashion school has been one of my biggest dreams for ages. Nah, it's never about the spotlights or the 'fun'. I love it since I can always express my thoughts through it. It's like a media to put my ideas and combining my hobbies into one bowl. I'm praying hard that I can get through it without a hitch. Many of my friends still complain about how crazy the tasks are, but for me those are the consequences that you should bear with right?

Anyway I went to Gandaria with my best friends, intended purpose was to surprise my friend with a tiny cake hehehe and eventually succeed. :D WOOT The Dark Knight Rises was like leaving me (and everyone) in awe. I love the story plot and the casts. Yes I love my friends too.

Feeling like rambling a lot lately. With so many things to deal with, I feel like it's not really fair for me to talk only to myself. Which means I talk a lot to myself (what is this). (this is me rambling again). Ok then I'll just show my outfit for the day.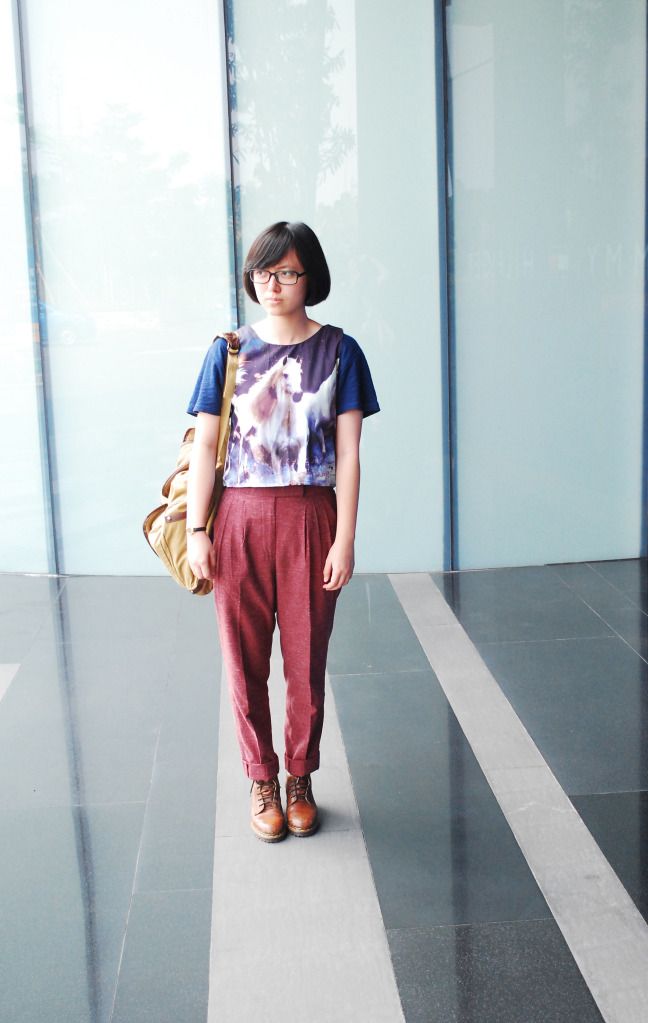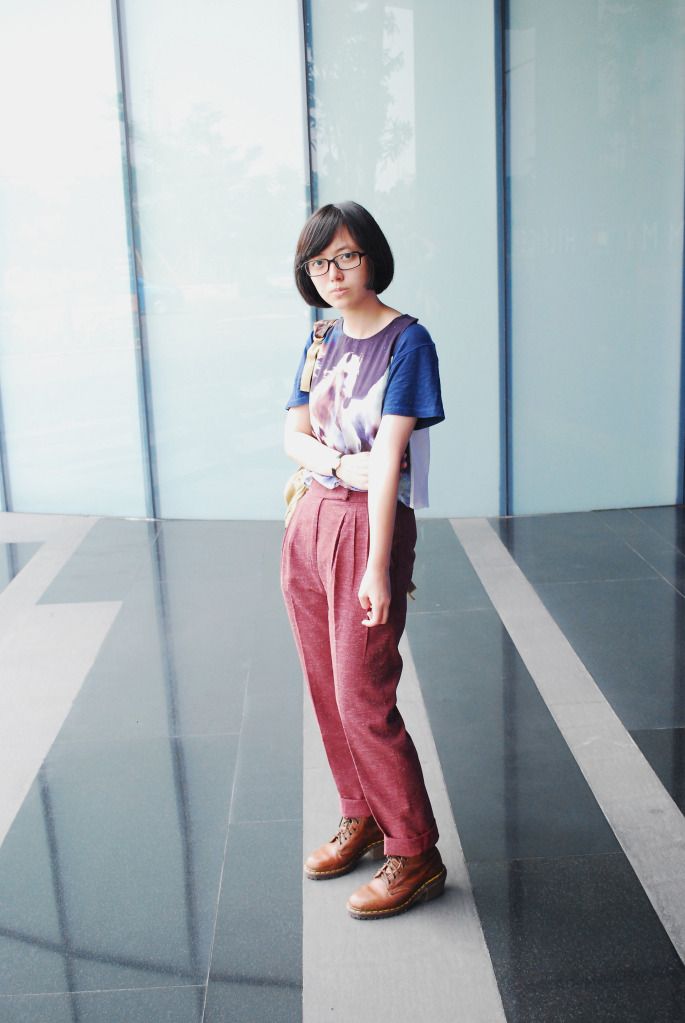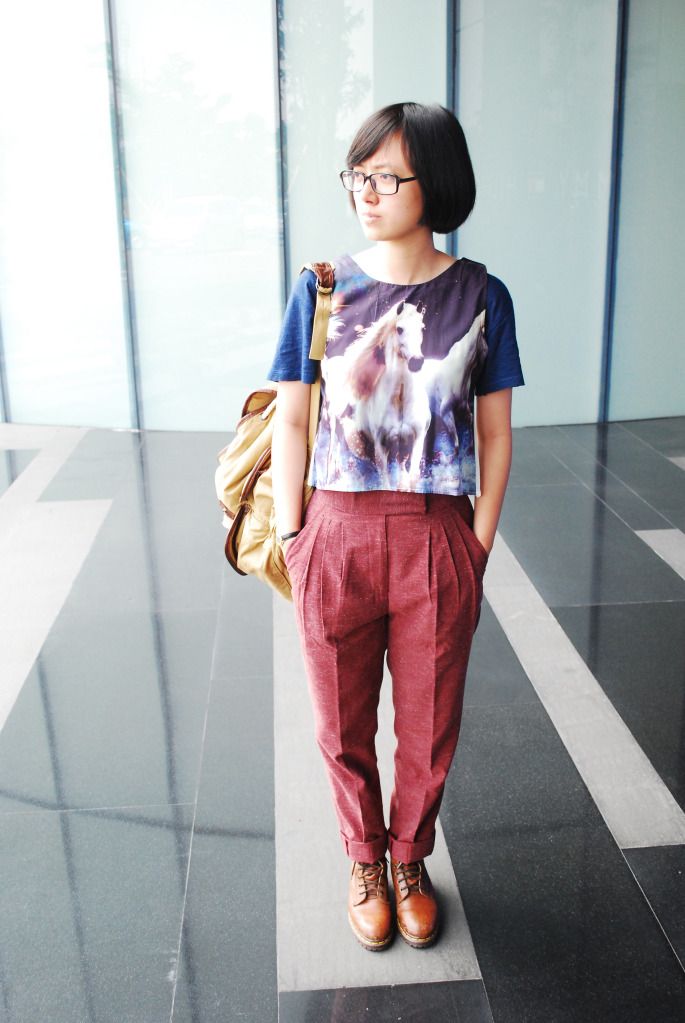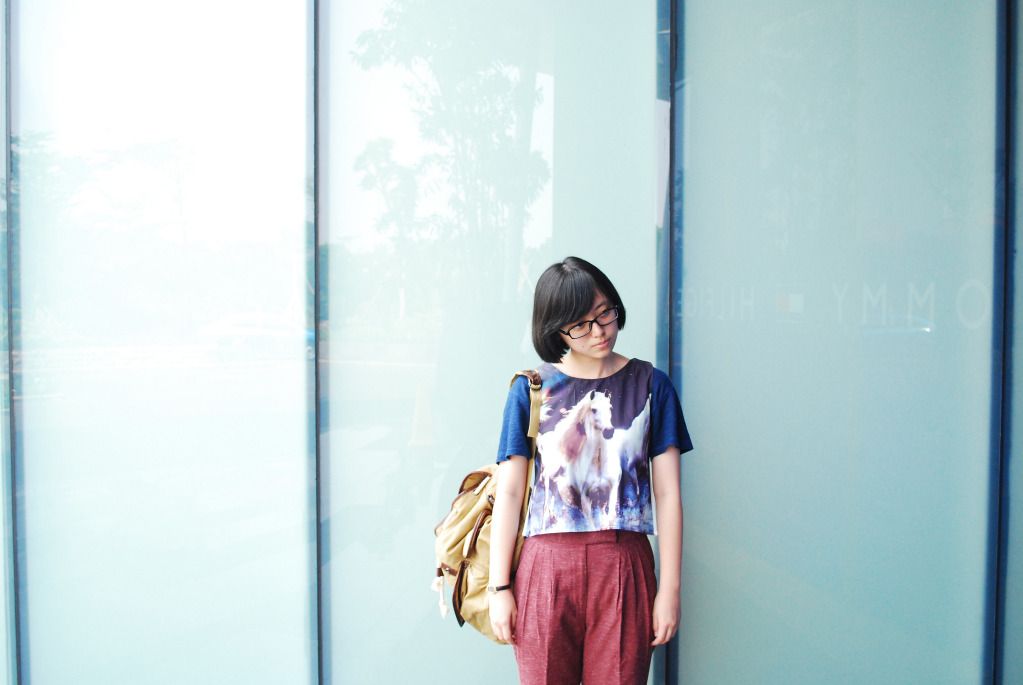 Marvelous day, my friends! :) :)