Hi again, I know you probably don't miss me throughout my absenteeism days. I'm a little (not) busy right now, since I'm a grade 12 student. But hey who is not busy nowadays. I myself have found this particular theory that I like school better than my house. Oh, there are just so many reasons.
I just saw BLANCTERIA's facebook page just now and I found this super cute shorts.. And of course if I have money right now I'll be dealing with keyBCA and purchase it right away. But life happens okay :p So I just hoped that someone can magically hand that to me. But not gonna happen. BUT THEN, I saw Blancteria's tweet about Putri Soe's giveaway. She's the friendly and sooper edgy girl with a cool street style (which I love.)
So this is the details about:
----------SUPERNICE GIVEAWAY
----------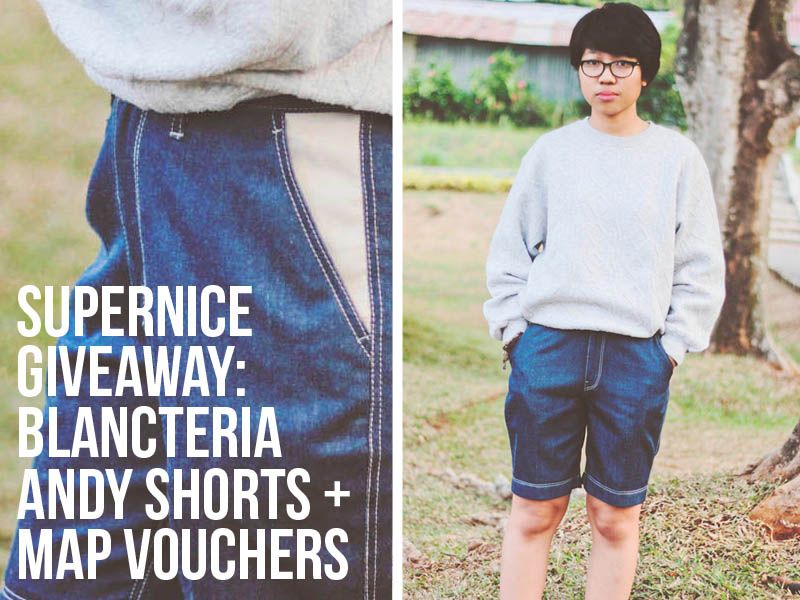 This supercool BLANCTERIA Andy Shorts worth IDR 170.000 / USD 17
MAP voucher worth IDR 300.000 / USD 30
This giveaway is opened only for residents in Indonesia, respectively.
Very simple. Just follow this 4 easy steps.
3. Reblog this page in your blog. No, i'm not asking you to write down a long movie script or something--all you have to do is copy this post (right from the "SUPERNICE GIVEAWAY". Yes, with the picture if you want) and post it in your own blog. But, if you want to tweak something or give it a little personality, it would be really swell.
4. Put your comments in this post AND also mention @BLANCTERIA and @PutriSoe on Twitter (as a notification) with this format: "I have reblogged this in my blog! [the link of the post]"
I mean, that is it. Indonesian residents, do join. Good opportunity doesn't come very often.. Please make sure that you do all the requirements before October 14th 2012 (you don't say).
YAYYY!! Bunch of luck to all of us :D