no one seems to remember. neither do i.
im planning on going to university like...very soon (hopefully). not that im afraid of having this kind of a level exams or whatsoever. But i think it's more useful to save time and start my career. And now i wanna start my drawing practice since as long as i can remember, i used to be such a fail version of picasso. so..uhm, yeah.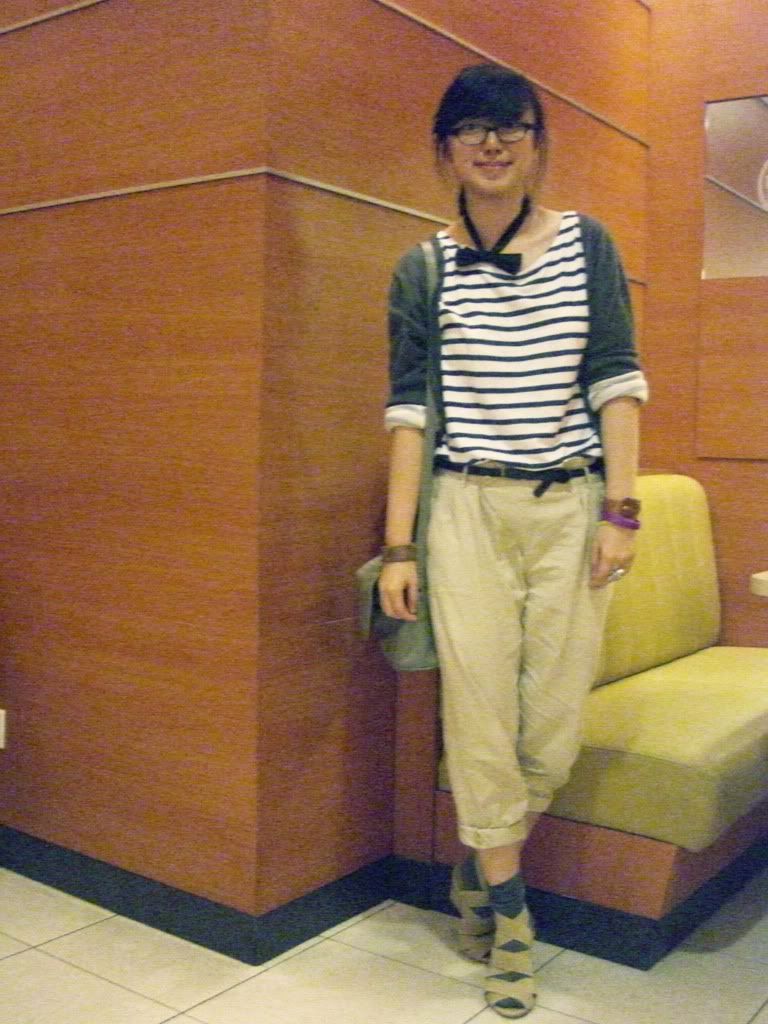 ah, my pocket camera. Excuse this.
stripe top: Zara; Camel pants: Gaudi; Grey cardigan: Noir Sur Blanc; beige shoes: Bellagio; socks: dad's :p