Sunday, 15 August 2010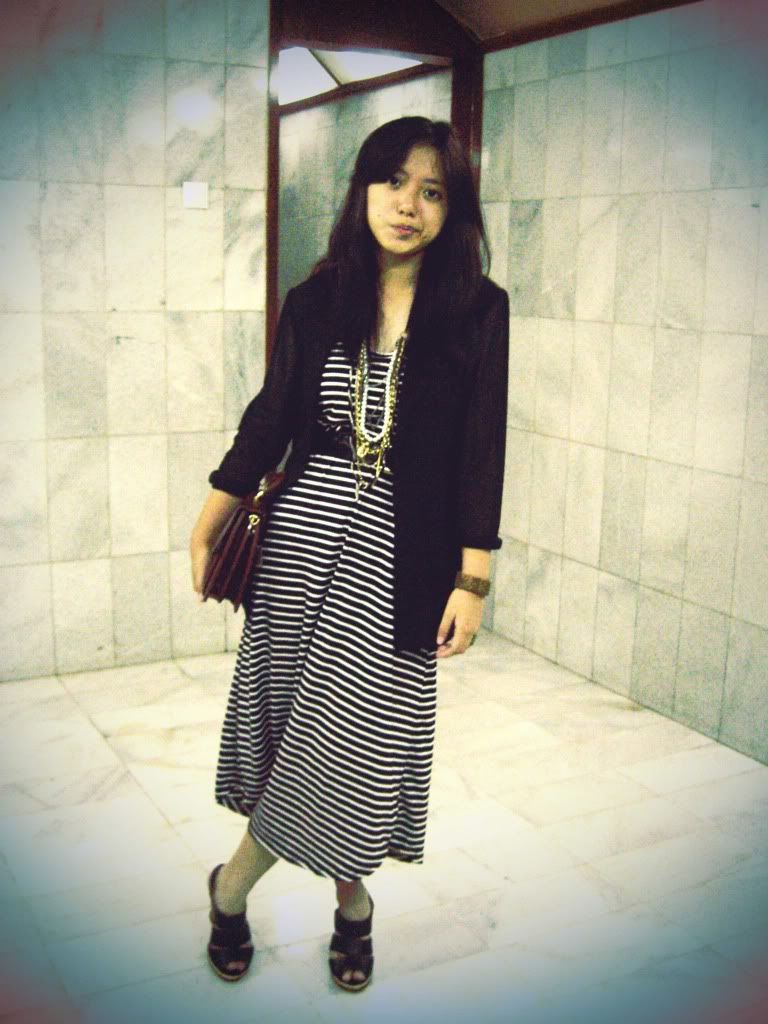 stripped dress- thailand/ black blazer- thrifted/ necklace-Teemoo/ wedges-gift from sis/ clutch- golden duck.
have a pleasant weekend!
Posted by

Owen
at 01:08
26 comments:

Saturday, 7 August 2010
I know i've been such a terrible blogger for weeks. well, the main reason is school. As i step into highschool, the tasks and assignments are just crazy. The school is just fine. Not great not less. We celebrated nadya's birthday on friday. And it was good, we shared our happiness. To be honest, that day was my turning point.
By the way, super lovin these!
Them Atelier Spring/Summer 2011 Lookbook
super love super cool.
By the way. Do you remember me? Because i can barely know myself.
Posted by

Owen
at 20:25
5 comments: