Back again with few words and new portfolio to share with you people, I'm quite busy these days doing this and that, trying to work hard to plain reach my dreams in this industry and it's never easy. I've had some breakdowns and rage about stuffs and I'm so learning on how to handle this. I'm sure everyone that I consider as "Big" or "Influential" in the field had the same thing back then. So I don't really care about the annoyance and trying to focus on the goal itself.
Lately, my mind is quite bored with people talking about the elections. I'm into these things as well, because I believe that good citizen always participates. Honestly talking this year's election is very different from years before, which is why people are so looking forward to it. There are only 2 candidates as you're so aware. So I understand the impact of people trying so hard to support one of them since it's a very tight competition between the 2 candidates. And of course each has their own very characteristics to be talked about.
Since many people are so eager about supporting one of them, others are busy mocking or insulting the other. Some people are trying so hard to be neutral and some of them are fighting for what they believe in. Whichever you are, I believe that democracy is what makes us whole. If you are Indonesians, you're molded to be aware of differences. Though black campaigns and insults aren't wise, I believe they have reasons for their doings and some people need to learn on how to appreciate and respect everyone, including those whose whole hearted support had turned wrong. Besides, those black campaigns turned out to be funny so just consider it as a good humor (I do lol). I support one of them and not planning to skip election, I also search for the flaws of the candidates and so aware of them, because if we want to have a good leader, we must know how they act in daily basis, what they have done and the qualities to glorify our nation. How the hell people can say that they don't care about who's going to be the president? Of course you must.. If so, whoever including bad guys can say "I would love to be a president, vote me, I'll give you money" can be a leader. Not wise.
In my opinion, you can't ever shut people out, you can't close their mouths and their thoughts. Just stick to your own belief and if your choice doesn't win, then so what? You're not going to turn into a rich person just because he wins or not, the same as when they do black campaigns or mocking your choice, because it's always between them and their God not between you and them. Because in the end, smart people know and see things differently, but whatever people say, they'll stick to their hearts. Smart people, don't believe in words but believe in plain action.
I believe solely on the humbleness of a leader. Because good hearted leader can be seen even when he's not bragging about what he can do. The kind of leader you want to be :) Be sure to open your eyes for not everyone can see the differences.
In the end, I don't freaking care who you choose because it's never between me and you :) I just care about our country getting in the control of wrong hands. And I just care about what I can do as a younger generation to make our country better. And it's not including me intruding the excitement of the election, and neither you.
So vote wisely! I know you will :)
I also have some new portfolio for you to see, because I haven't had the chance to do this for so longgggg and I quite miss taking pictures terribly!! Slowly I think I know what I want to do later and starting to develop some portfolio. I love doing these kind of things with my close friends because I believe good friends grow together. Ah, I just adore working with young but talented people.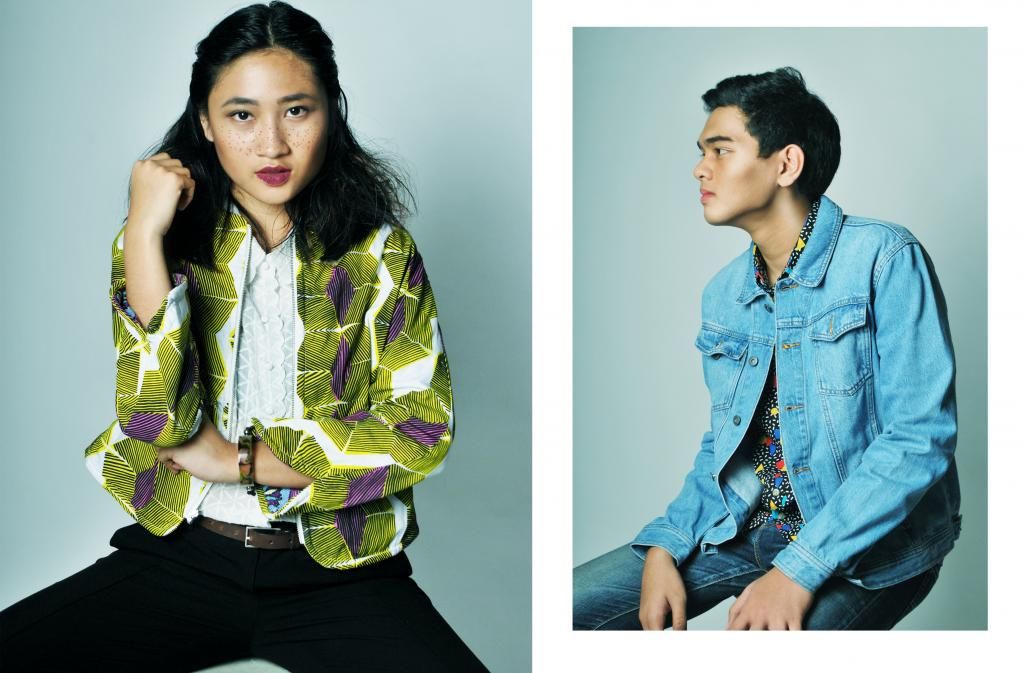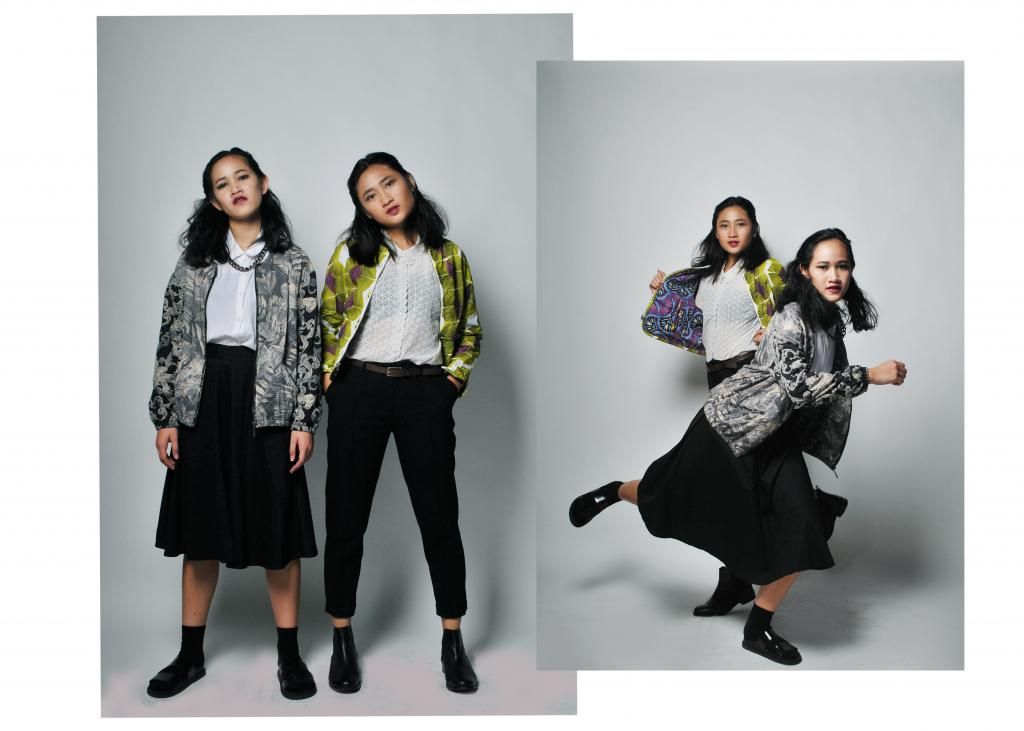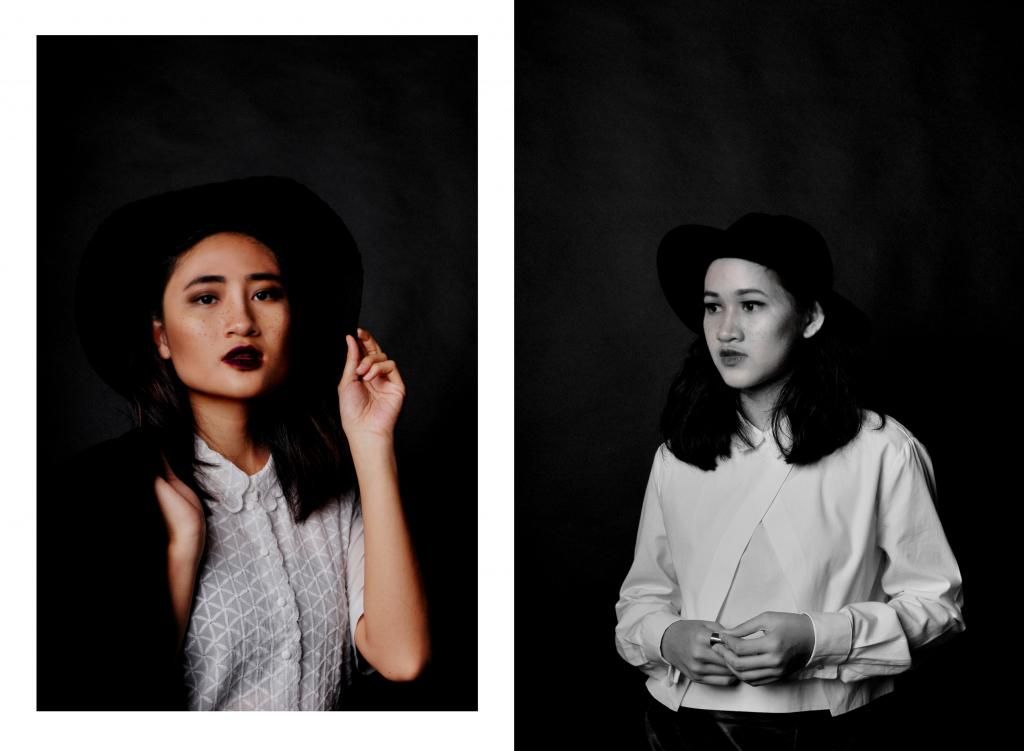 Photographer: Florencia Owen Irena & Farah Shafia
Stylist: Irfani Jelita
Talents:
Adri Pradipta
Putri Indam Kamila
Roman Kusumo